Nanrobot was founded in 2015 by Smith and Peter. Nanrobot's original intention is to design its products under clean energy conditions to increase riding comfort and offer more thrill. At present, the company integrates R & D, design, production, and sales while staying committed to providing customers with better quality products.
Company History
In June 2015, L1, the first generation of products designed and produced by Nanrobot, was launched in South Korea. On the fifth day after Nanrobot was launched there, our sales in Q10 (the sales website) reached $500,000 in one single day. Since that was our first-generation product and the earliest electric scooter in the market, the product had a couple of shortcomings: i. Shock absorption, ii. Speed (only up to 23km/h), iii. Power (difficulty climbing), iv. Technical skills (the casting process was not top par). Therefore, over the next two years, we focused significantly on upgrading our products. Significantly, the launching of the L1 gave way to our first battle with the local South Korean brand, Minimotors. At this juncture, we need to add that it is always difficult for a foreign brand abroad to gain access to the local markets. That's why we are looking for reliable and capable foreign partners and agents.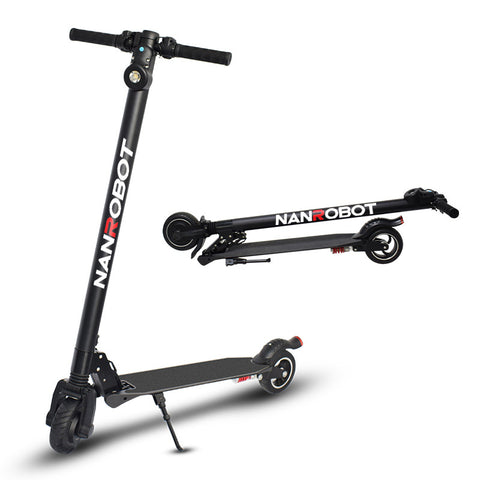 From April 2016 to April 2017, according to the local needs of South Korea, Nanrobot designed and released the N1, N2, N3, and N4 electric bicycles. In addition to the appearance design, we also paid more attention to developing their performance. Now, the speed of our electric bicycles can reach 45-50km/h, and the peak power is 800W, claiming up to 30 degrees. At the same time, we also designed and developed an electronic waterproof system. This is one of our most extensive product upgrades, which significantly improves the convenience and maintenance of our products. Even now, in 2021, the performance of Nanrobot products is still at the highest level in South Korea. Also, many brands have adopted our electrical system scheme
From April to October 2017, Nanrobot released two products, the D4 and D5, which had a great impact in Korea. So far, many people still copy and sell variants of the D4 around the world. Before releasing these two products, Nanrobot spent nearly two years on testing to achieve perfection with the product. Thanks to that, the scooter has stable dual motors, can reach a speed of 65 km/h, and its electrical control system can also maintain stable output. At present, there is no better electrical control system or electronic control solution than ours in the field of 10-inch and 52V vehicles. Also, most brands in the market are using our R & D program. At the end of the same year, we launched the LS7, a high-performance scooter that can reach a speed of 85 km/h.
In 2018, at the suggestion of Peter, one of the founders of Nanrobot, Smith co-founded the sub-brand, YUME, with Peter's high school classmate, Bing Qu Chen. The D4 was then taken as YUME's main product for brand promotion. At the end of 2019, the cooperation between the two sides was terminated due to inconsistent development strategies. Smith and Peter still wanted to work on the development of Nanrobot, so they gave up YUME. Currently, Nanrobot no longer has connections with YUME. However, YUME is still using Nanrobot's electrical control system.
2019 was a year of leapfrog development, which saw Nanrobot entering the U.S. and European markets. The D4, D5, and LS7 got much attention in Europe and the United States and garnered recognition on various social platforms. At the end of the same year, we launched the highly recognized product, D6+. In order to protect Nanrobot, we have registered many certificates in Europe and the United States, including appearance patents, CE, UL, and other certifications. At present, D6 + has established a high reputation in the market, which is why you'll see a lot of materials filmed by our customers on social media platforms such as Youtube and Facebook.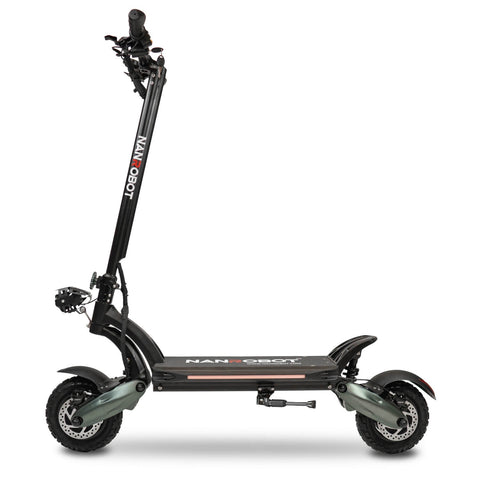 In 2020, Nanrobot invested more energy in Europe and the United States based on 2019's flow. We improved our storage and delivery services to enable our customers to receive their orders faster and more safely. We also established a local after-sales service system to help customers obtain more services even long after buying our products. On the other hand, we launched LIGHTNING, which is more suitable for carrying around, optimized the D4+, and launched the D4+ 3.0. A more significant breakthrough that same year was finding more and more dealers seeking cooperation with our company, enabling us to serve our customers better at the local level.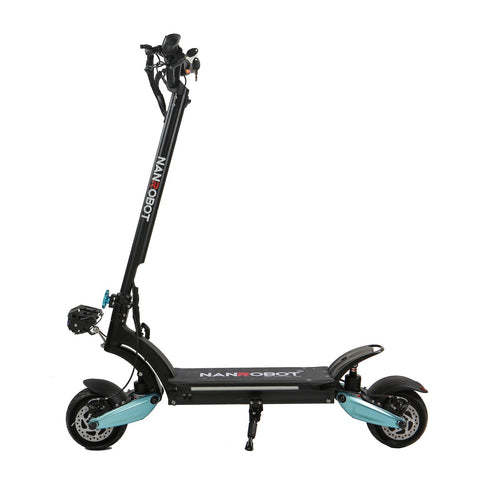 In conclusion, we greatly appreciate you for taking the time to watch Nanrobot's growth. If you have never ridden an electric scooter, buy an electric scooter according to our suggestions, and you will love the product you get. If you are a business agent, it is highly recommended that you approach and know more about Nanrobot. You will not regret it as it is a very promising market.